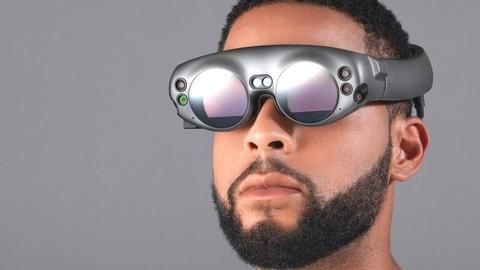 According to media reports, Intel is set to launch augmentedreality (AR) glasses in 2018.


These smart glasses, that are currently being called 'superlite' by Intel employees, will be developed in collaboration with Taiwanese manufacturer Quanta Computer.


The news highlights Intel's strong plans to branch out from making chipsets and into the augmented reality market. Here is more on it.

The smart glasses will feature laser projectors to display information


The glasses will be able to display contextual information in the user's field of view.
It will feature a laser-based projector that will reportedly reflect the said information off the lens and onto the user's retina.
The device will also support Bluetooth connection through which users will be able to pair their glasses with their phones.


The reports also stated that Intel will sell a majority of its stake in a company that will be an augmented reality spin-off called Vaunt. It will lead Intel's plans of launching the commercial smart glasses.


Intel reportedly values the new AR company at $350 million and to that end, is seeking investors to back the promising technology.

Read More Info: http://bit.ly/2FFuG2W